FREE REMINDERS
TELL US WHO YOU WANT TO REMEMBER
Easily create a customized set of reminders for each of the VIPs in your life. Never forget a birthday or special occasion again!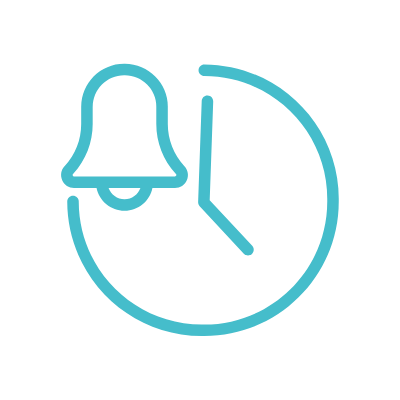 WE'LL REMIND YOU
Two weeks before each customized date you'll receive an email reminder and a link to some cards we think you'll love.
YOU SHOP & TAKE THE CREDIT
Shop our curated collection of cards from small, independent artists. Every card even includes a free first class stamp. Pressed for time? Use the 'Send It For Me' service and your card will be beautifully written by human hands and mailed for you. For a limited time, SIGN UP to use this service absolutely free.
WHO WE WORK WITH
We are proud to offer handcrafted pieces from these talented artists, designers, and illustrators. 
1Canoe2  -  7th & Palm  -  acbc Design  -  Amanda Holden Designs  -  Amy Zhang Creative  -  Annunciation Designs  -  An Open Sketchbook  -  Black Heart Letterpress  -  Braiid  -    Brynn Fowler Designs  -  Cheerful Geek  -  Classy Cards  -  Creature Comforts Stationery  -  Crimson and Clover Studio  -  Cynla  -  Dearest Friend  -  December Creative  -  DeLuce Design  -  Design Parlour  -  Detroit Card Co.  -  E. Frances Paper  -  Farmwood Press  -  Frog & Toad Press  -  Ginger Oliphant  -  Gray Matter Greetings  -  Green Chicken Art + Design   -  Green Shingle Graphics  -  Hello Small World  -  Hods Card Boutique  -  Instead of Ashes  -  Iron Heart Press  -  Iron Leaf Press  -  Jenny Robson Design  -  Jerry and Julep   -  Jolly Good Creations  -  KB Paperie  -  Little Lovelies Studio  -  Longneck Studio  -  Main Street Greetings  -  Marion Claire Stationery  -  Mia Lane Design  -  Missive  -  Model Citizen Press  -  Nicolette Anne Design  -  Night Owl Paper Goods  -  Noteworthy Paper & Press  -  Of Note Stationers  -  Of Things Pretty  -  Otto & Berk  -  Paper Bandit Press  -  Paper Buns Co.   -  Paper Plane  -  Paperwheel  -  Pinwheel Print Shop  -  Pio Prints  -  Polkadots & Arrows  -  Press 65  -  Press &  Pour  -  Print Kitchen LA  -  R&B Printery  -  SideSandwich Paper Co.   -  Simple Serene  -  Slightly Stationery  -  Stately Made  -  Sweet Mercies  -  Sweet Whispers Studio  -  The Anastasia Co.  -  The Brocade Blackbird  -  The Girl's Just Sayin'  -  The Jeweler's Card Shop  -  The Lavender Whim  -  The Odd Fox  -  The Pretty Things Paper Co.  -  The Third Arrow Design  -  Vellichor Ink  -  Violet Press  -  Wander on Words  -  Water Street Design  -  Wildes of Port Press  -  Wrinkle & Crease Paper Products  -  XOU